Your Shopping List will show your shopping list for the week commencing from the coming Monday.

Once you've been using Strictly You for more than a week, you will also be able to view the previous week's shopping list.
All items are listed according to category, which should make shopping a breeze!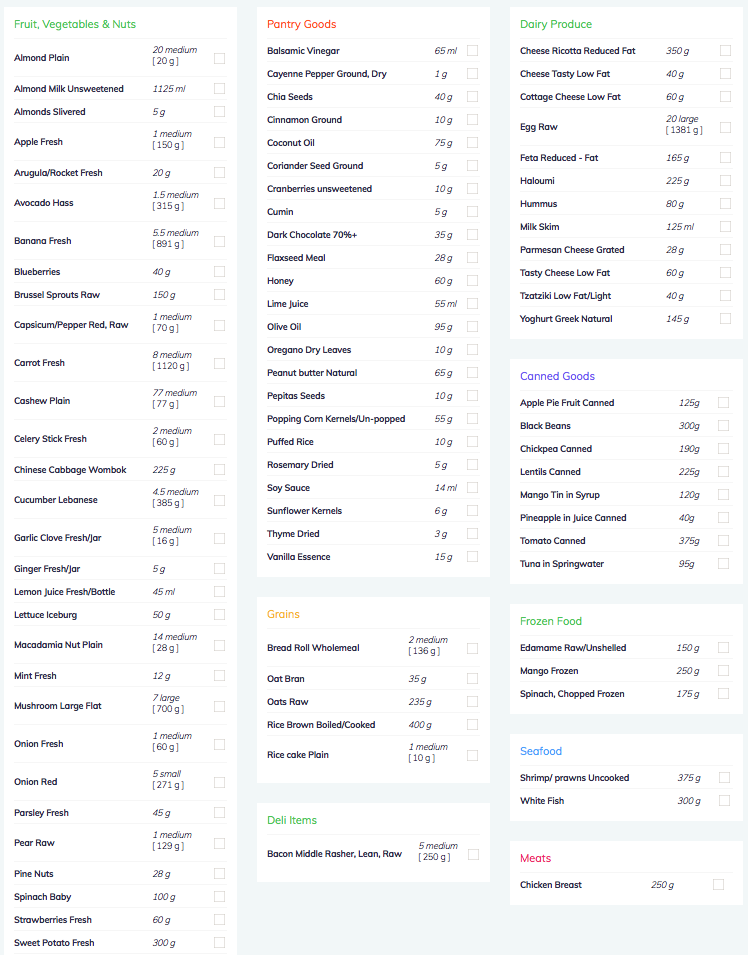 If you have indicated that you would like to know which ingredients contain gluten, they will be flagged in your shopping list.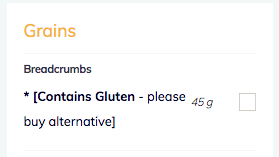 Make sure you do a pantry check at home first and tick the box of any item you already have before heading off to shop.
Remember to check your staple items! Things like oats, soy sauce, rice etc....won't necessarily need to be bought every week.
If you would like to print your shopping list, just scroll down to the bottom of the page and click 'Print'.