Your Progress gives you a clear picture of where you are, and where you're going.

Starting with 'Journey To Goal' you can see how far along you are to reaching your target weight.
You will also see your personal daily calorie target along with your Base Metabolic Rate.
You can learn more about your Base Metabolic Rate (BMR) here.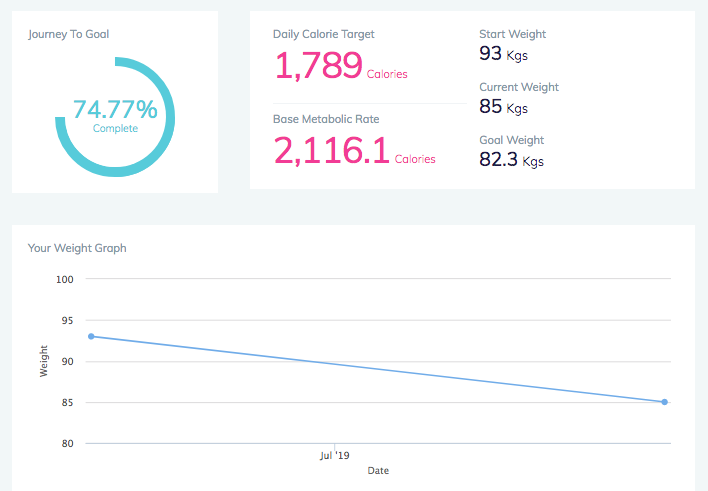 All log entries are added to your personal feed, and each time you enter your weight, it is plotted on the graph - making it easy to measure your progress over time.
Also on the Your Progress screen is a place for you to log today's current weight, and add a photo or comment.

Entering in your weight is crucial in making sure Strictly You gives you the truly personalised and accurate plan you deserve!
Ensuring you enter your weight each week enables Strictly You to provide the best plan. It's how we ensure you're getting exactly what your body needs to achieve your goals.
Also - when your weight is recorded each week, your calorie calculation will move you in a safe, sustainable direction towards your goal.
If you don't update your weight regularly, your plan will be working off the last recorded weight you entered.