Every day, we start with an overall body warm up which is designed to prepare the body for the exercise routine to follow.
The movements are light and easy.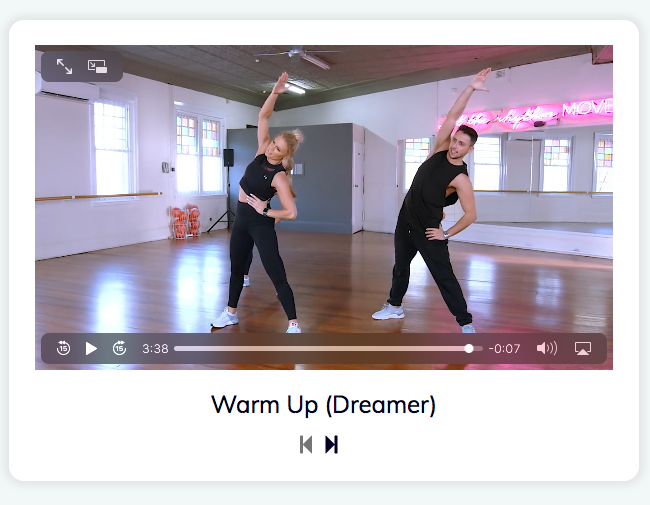 The exercise routine changes daily and will rotate including the upper body, lower body, core and fitness segments. The movements have been created for all fitness levels and you can add weights or resistance bands for an extra challenge.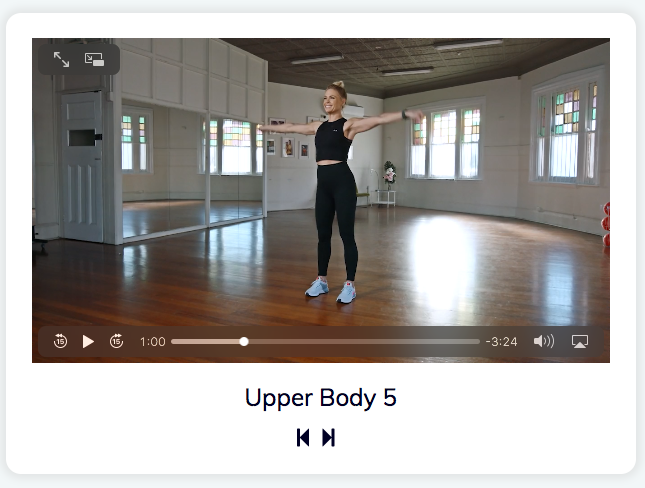 Your workout concludes with a choreographed dance. A new dance will be unlocked weekly.
Sonia will guide you through a breakdown of some of the main movements in the dance during the Intro.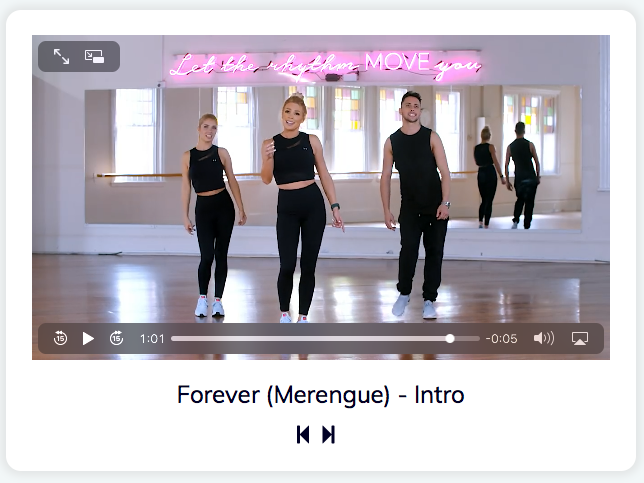 Then you're ready to join in and give the entire dance a go. Have fun!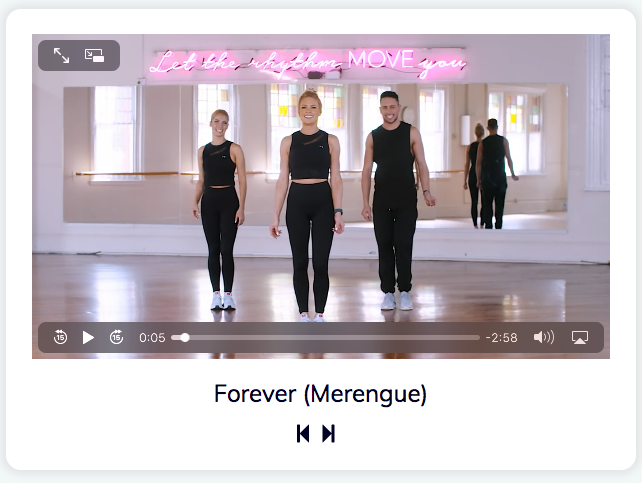 In your profile, you can click on 'dances' where you will see all the dances you have unlocked and you can enjoy or practice them again.