To view your goals, Select 'Your Profile' from the side menu, then click on 'Goals' in the top heading.


This page allows you to view and change your current Goal Weight.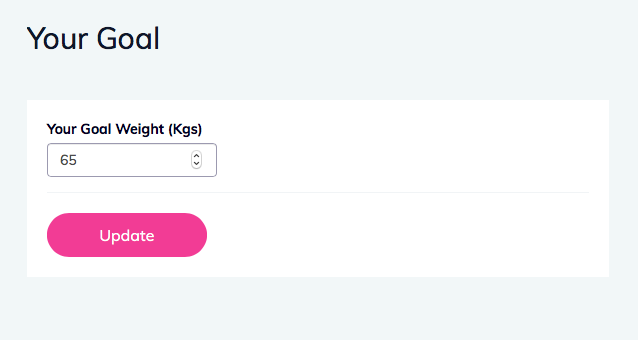 If you change your goal weight, please make sure you click on 'Update'.
Any changes will be reflected in your next plan.