To cancel your subscription, just head over to 'Settings' then click on 'Cancel Plan'.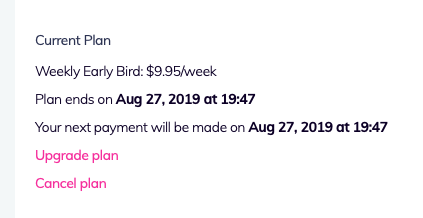 You will then be asked if you are sure you wish to continue or not.
Please note that cancelling your subscription means that no further payments will be made - but you will still have access to your account until the current period you have paid for ends.