If you suffer from coeliac disease or are intolerant to gluten, quinoa flakes are a common substitute for oats. They create a light porridge texture but note, they do have a slight bitter aftertaste .
An option for non-oat porridge is available in our breakfast list.
You can select 'Peanut Butter Quinoa Flake Porridge' - or any breakfast rotation you wish - by going to 'Your Profile' and selecting the Breakfast tab. You are then able to view the list of recipe options within 'Would You Like To Select your Own Breakfasts?'.
You can use the base ingredients of quinoa flakes, milk (dairy or non-dairy), honey or maple syrup and water to make the porridge with any flavour changes you like. For example you can use different nut butters, fruit and spices.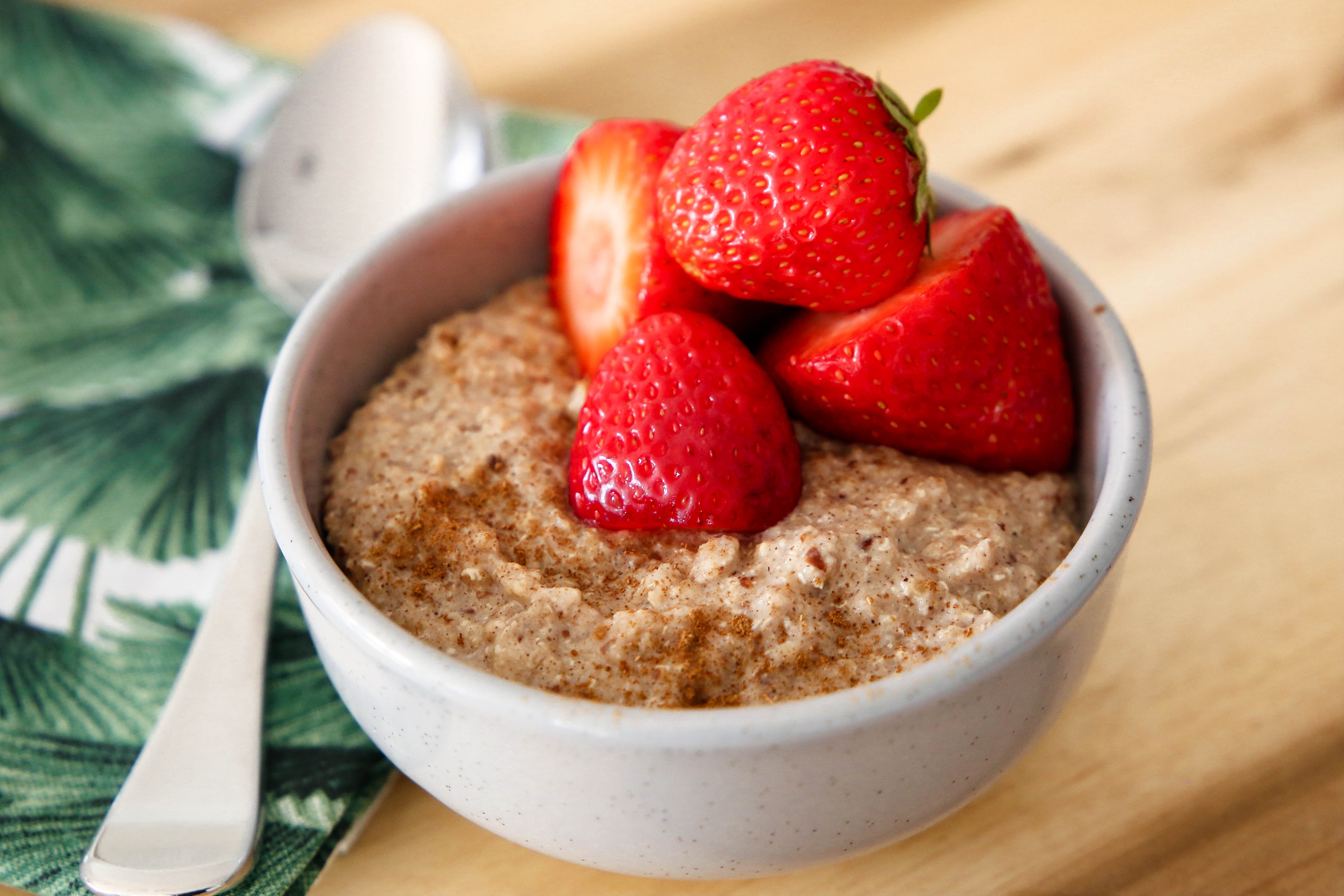 Nut Butter Quinoa Flake Balls
Here is an example of an oat snack with a quinoa flake substitution.
As with the porridge, you can use your imagination with the flavours to create variety. You can use different nut butters, spices and potentially include dried fruits and seeds.
2 Tbsp Quinoa Flakes
2 tsp Nut Butter
2 tsp Honey
.25 tsp Cinnamon
1 tsp Desiccated Coconut
1 serve = 3 small balls = 175 calories
Combine all ingredients in a small bowl. Press through using the back of a spoon to combine well.
Roll into small balls.
Store in an airtight container in the refrigerator.